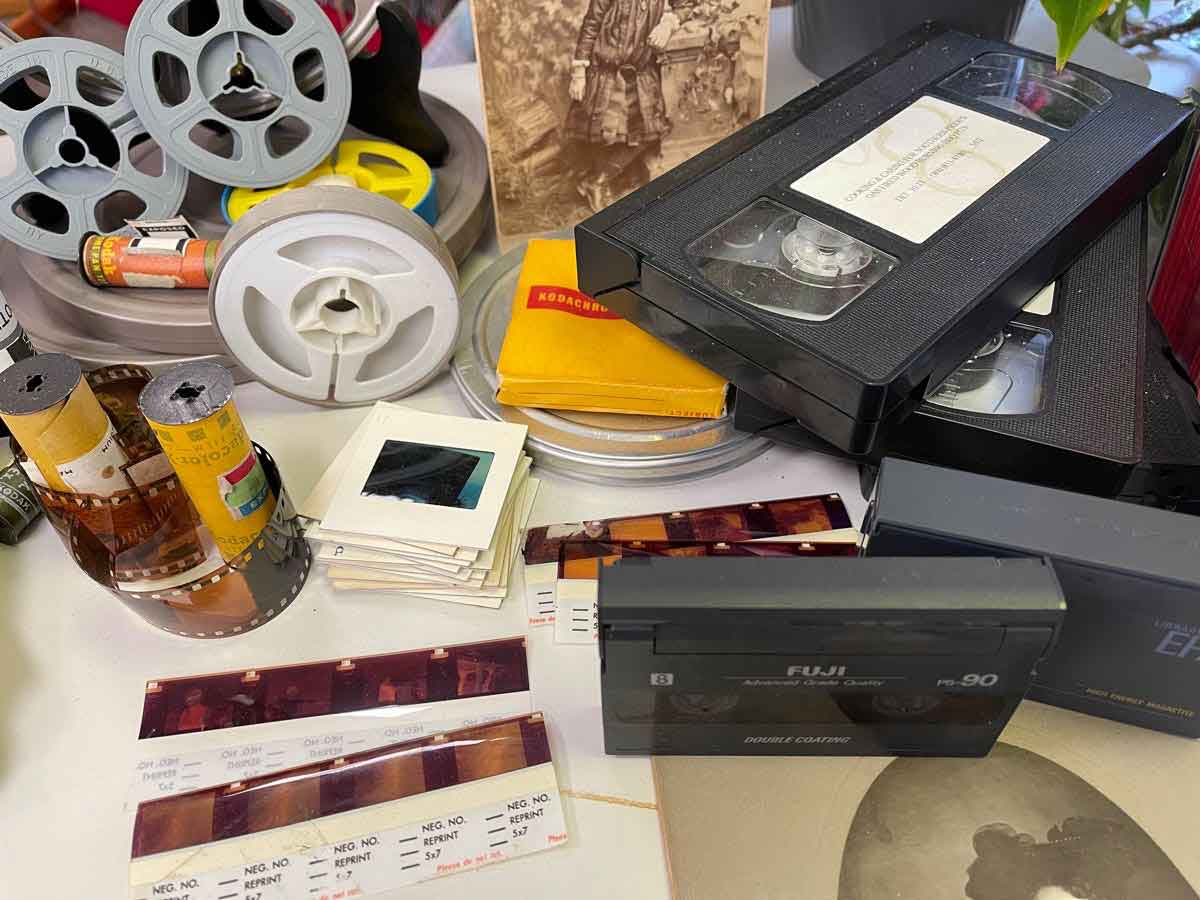 MOTOPHOTO Offers many video services including video conversion services, DVD copying, MOTOshow's,and more.
Movies to Video
This section is for old 8mm, 16mm, R8 and S8 reel movies. We can transfer alomst all sizes and types of this media to DVD or VHS.
Q.) How much film do you need to get started?
A) We have a minimum of 200 feet and we charge $0.20 cents per foot.
Q.) What if we have to splice reels together?
A.) We can splice reels for you! Each splice is $1.50
Q) Is their a transferr Fee?
A) Yes, the transfer fee is $20.00/hour ( 2 hour maximun )
VHS And DVD Services
VHS-DVD (call for quantity discounts).
$24.95 Fist Copy
$19.95 Each Additional
DVD-DVD
$9.95 First Copy
$7.95 Each Additional
Foreign Conversion
$39.95 First Copy
$19.95 Each Additional
MOTOshow
A MOTOshow takes your photos and puts them on a DVD with music, transitions, text and more! Your photos can be digital or printed. We start the MOTOshow's at 50 photos for $49.99 and go all the way up too 250 photos for $209.91.
TUESDAY-SATURDAY 10:00 – 6:00
MOTOPHOTO OF LYNDHUST
5714 MAYFIELD RD
LYNDHURST, OH 44124
TELEPHONE: +1 216 321 2525
DVD Copies, VHS to Digital, VHS to DVD, Video Conversion Cleveland, Video Conversion near me, Video near me, Video Transfer,